Chiropractor Dahlonega GA
Welcome to Dahlonega Chiropractic Life Center located in Dahlonega. Chiropractic is one of the most amazing healthcare professions, but very few people understand what it's all about. This article is here to help you gain a basic understanding of how our Dahlonega chiropractors can help you and your family.
Chiropractic care is the practice of using spinal alignment to alleviate a wide variety of physical ailments, including muscle strain, neck pain, chronic back pain, and more. This is accomplished by adjusting the position of the spinal column to its proper shape, providing a non-invasive solution for pain relief.

Dahlonega Chiropractic Life Center
The History of Chiropractic Care
The word "Chiropractic" is derived from the Greek words "cheir" (hand) and "praktos" (done) combined to mean "done by hand." It was chosen by the developer of chiropractic care, Daniel David Palmer. In 1895, D.D. Palmer performed a chiropractic adjustment on a partially deaf janitor, Harvey Lillard, who later reported that his hearing had improved due to the change.
D.D. Palmer opened the first chiropractic school two years later, and in the century since, chiropractic professionals have used spinal adjustments to help people prevent and cope with back pain, carpal tunnel, muscle strain, headaches and migraines, and a variety of other physical ailments. Millions of people benefit from the work of Dr. Palmer today.
---
What Kind of Training Does a Chiropractor Have?
Chiropractors are well educated and well equipped to face a variety of symptoms. They are put through some of the toughest educational regimes comparable to most medical professionals
Dr. Todd went through 5 years post bachelor work at Life University where they emphasized learning in the areas of anatomy and physiology,  rehabilitation, diagnosis, x-ray, nutrition, microbiology, and public health.  As well as intense courses in adjusting and Chiropractic philosophy.
Chiropractic is safe and very beneficial to patients once they have experienced what our office can do. Our office is constantly learning new techniques and new information in a wide range of topics so we can help each individual case.
To truly understand the benefits of Chiropractic care and to truly understand what we do in our office, call today and make an appointment.  Whether you have had previous Chiropractic care or not, your experience in our office will you a lifetime believer in Chiropractic.
HOW TO FIND A CHIROPRACTOR IN Dahlonega
This guide will help you find the best chiropractic clinic in Dahlonega for you. When most people in Dahlonega decide they need a chiropractor, they end up doing a search and just picking someone at the top.
Being at the top of Google for the chiropractic search does not necessarily mean they are the best chiropractor for you. Follow the steps below to make sure you are picking the right chiropractor for you.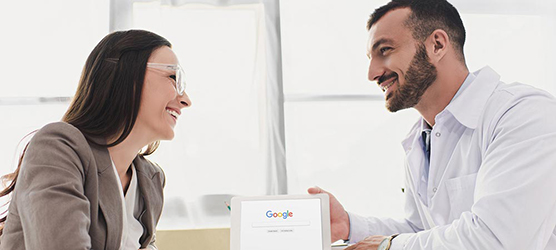 Time Needed: 5 minutes
Total Cost: USD 0.00
4 EASY STEPS TO FINDING A CHIROPRACTOR IN Dahlonega
Step 1: Open up a Google search
You will want to type one of the following in the search bar:
Chiropractor Dahlonega
Chiropractor 30533
Chiropractor near me
Best chiropractor in Dahlonega

Step 2: Review Their Website
The best chiropractors in Dahlonega put as much care into their website as they do into the rest of their office. By reviewing their website you will get a good feel for the doctor and if they are right for you.

Step 3: Check Out Their Reviews
Check out the Google Business Page of a chiropractic clinic you are thinking about visiting. It is easy for someone to say they are great, it's a different story to get other people to say great things about you.

Step 4: Give The Office A Call
Now that you have a basic understanding of what the office is about. Give them a call to make sure they fit the message that their website and GMB have been sending. You will know in a few minutes whether the office is the right one for you.